I'm feeling inspired by geometric brights, particularly in harlequin diamonds, spirographs, and dip-dyed forms. I'm hankering to create a collage of these shapes over a seemingly generic black and white photograph for a real tongue-in-cheek type piece.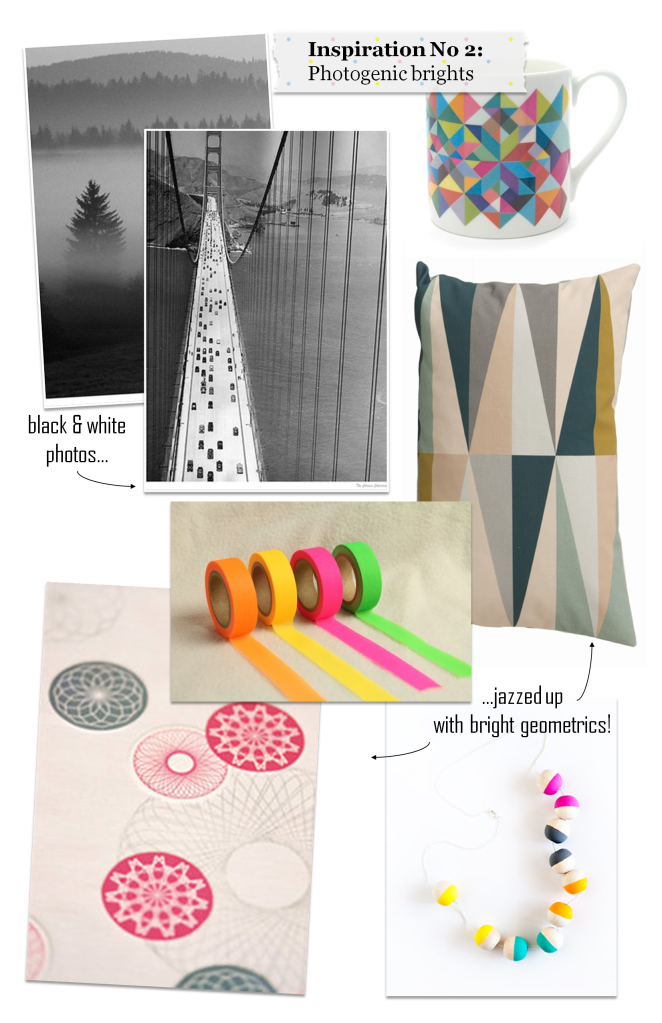 Clockwise: 1 // 2 // 3 // 4 // 5 // 6
ps. I'm totally crushing on
this
DIY dip-dyed wooden bauble for my wardrobe too!!