It's impossible to drive into the city for work without having to fork over a large portion of your paycheck on a monthly basis, so most San Francisco commuters prefer public transportation as a means of getting to work. I usually enjoy my daily brisk stroll to the bus stop to hop on the TransBay Express, but when a rainy day rolls around like it did yesterday, I wish that every article of clothing that I have on were water proof. Would it look totally ridiculous to wear plastic pants over my slacks?
Well, I like at least that
Hunter
, the brand known for their classic "
Wellies
" has collections of stylish rain boots, ballet flats and even handbags that can withstand the elements without looking silly.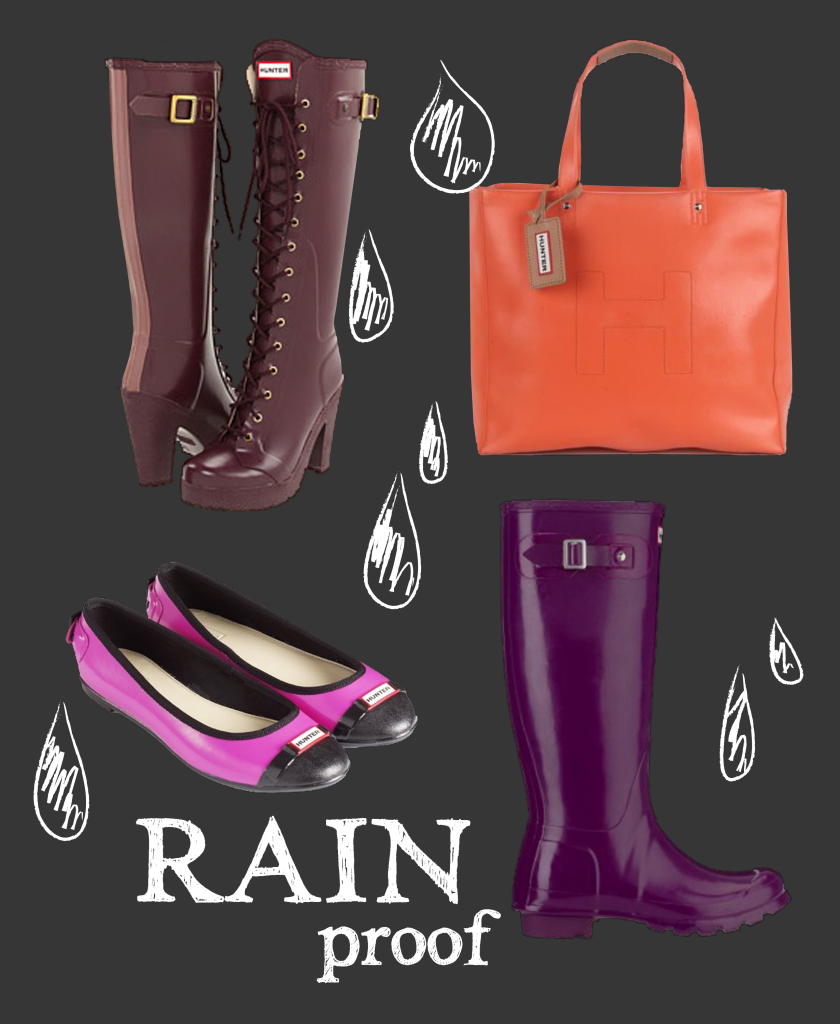 From left to right: 1 // 2 // 3 // 4