As a graphic designer, or in any profession for that matter, it can be hard to stand out in a stack of resumes on a potential employer's desk. Sure, a list of impressive references can go a long way, but I think these nifty little resume packets can really do the trick in attracting someone's eye in a sea of black and white.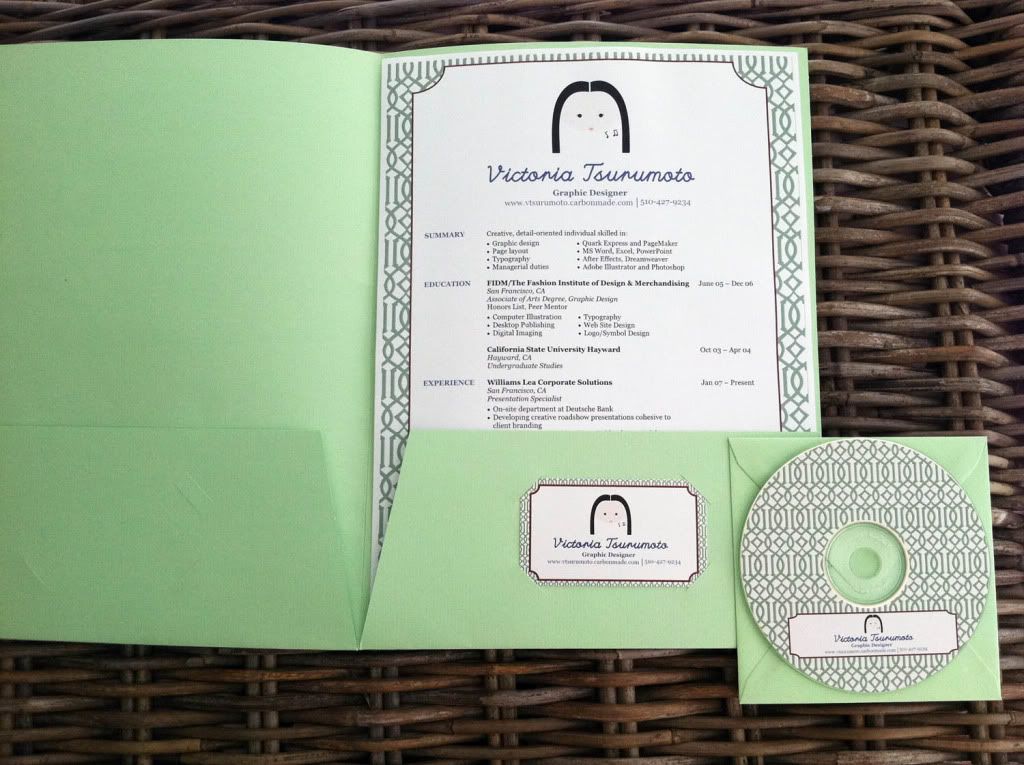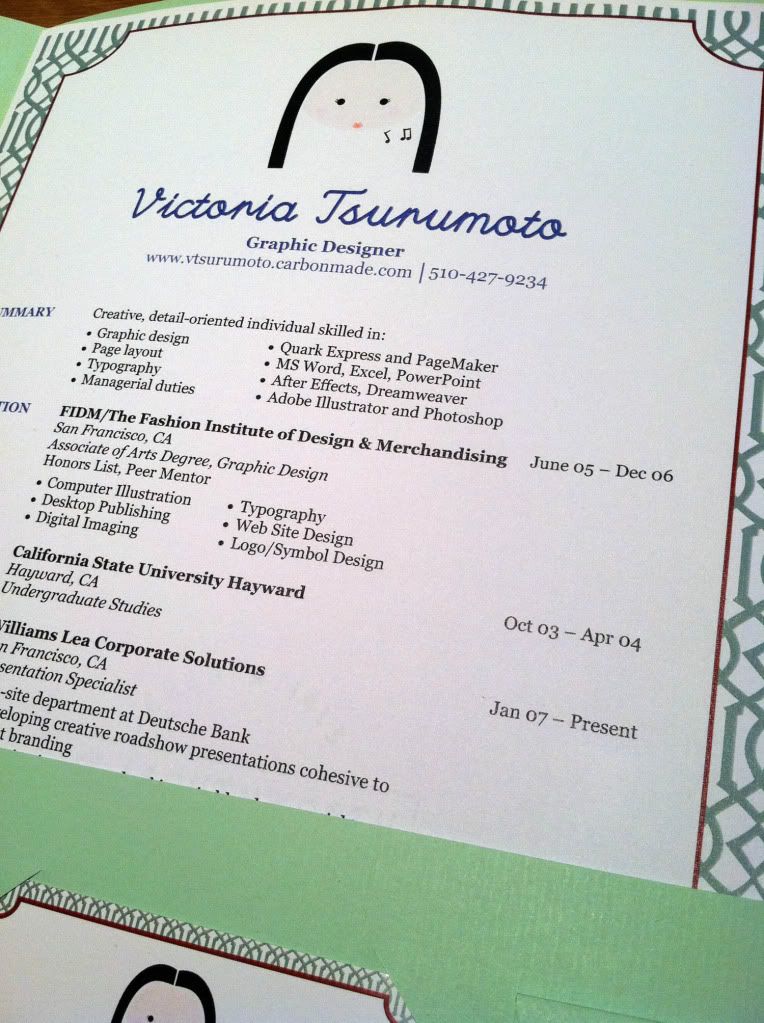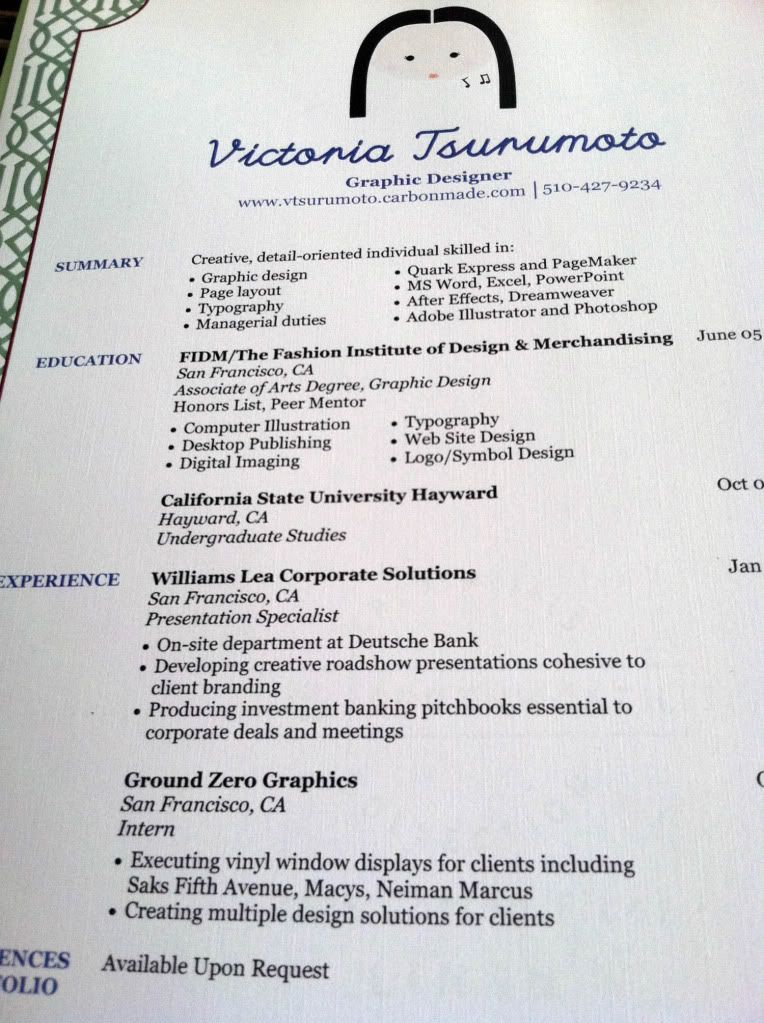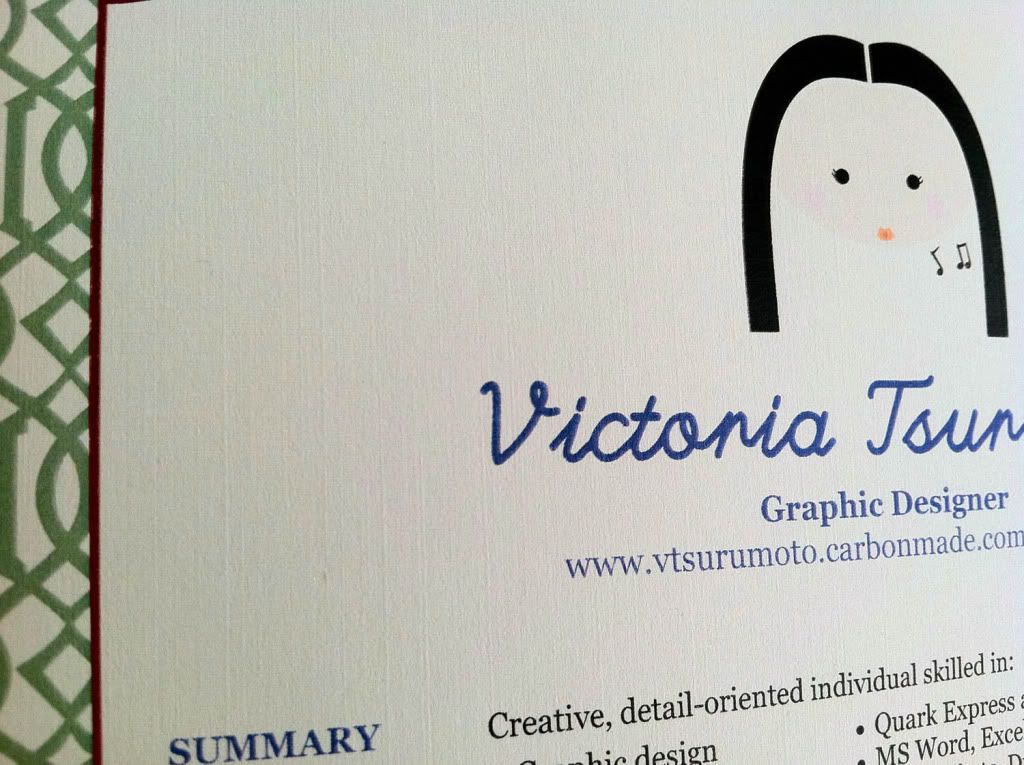 My little caricature pictured throughout is whistling a tune basically because I'm always singing...especially on 6 hour roadtrips to LA; apologies to my BFF and sister for having to listen to me sing along with the entire soundtrack to Rent during said roadtrip...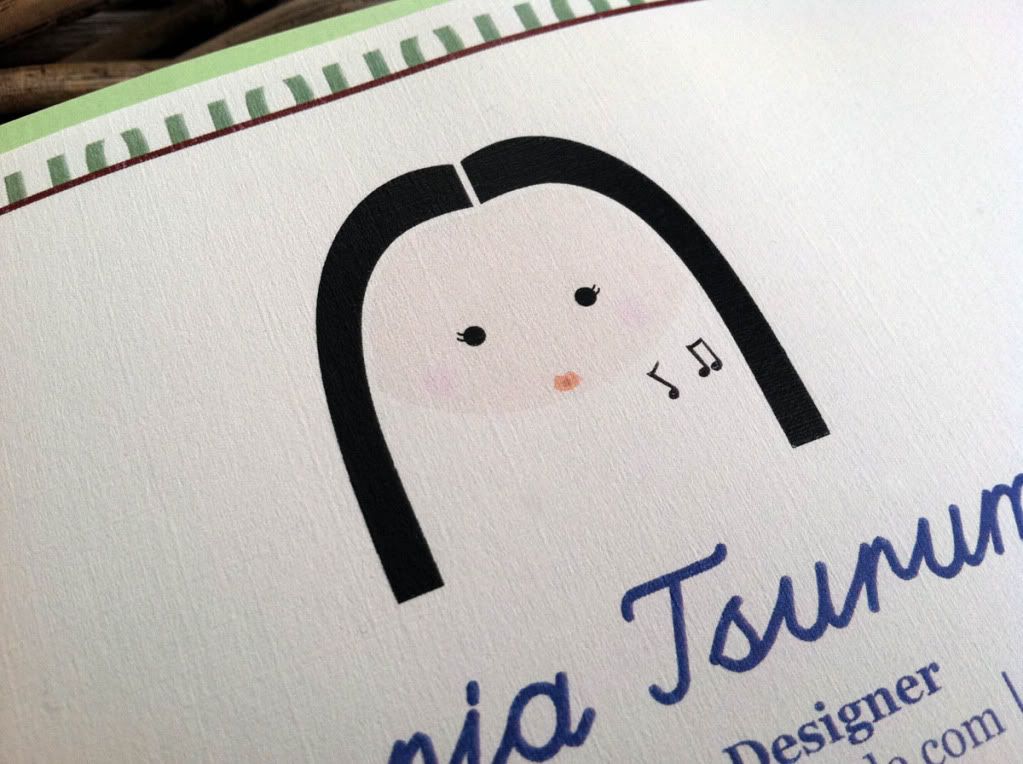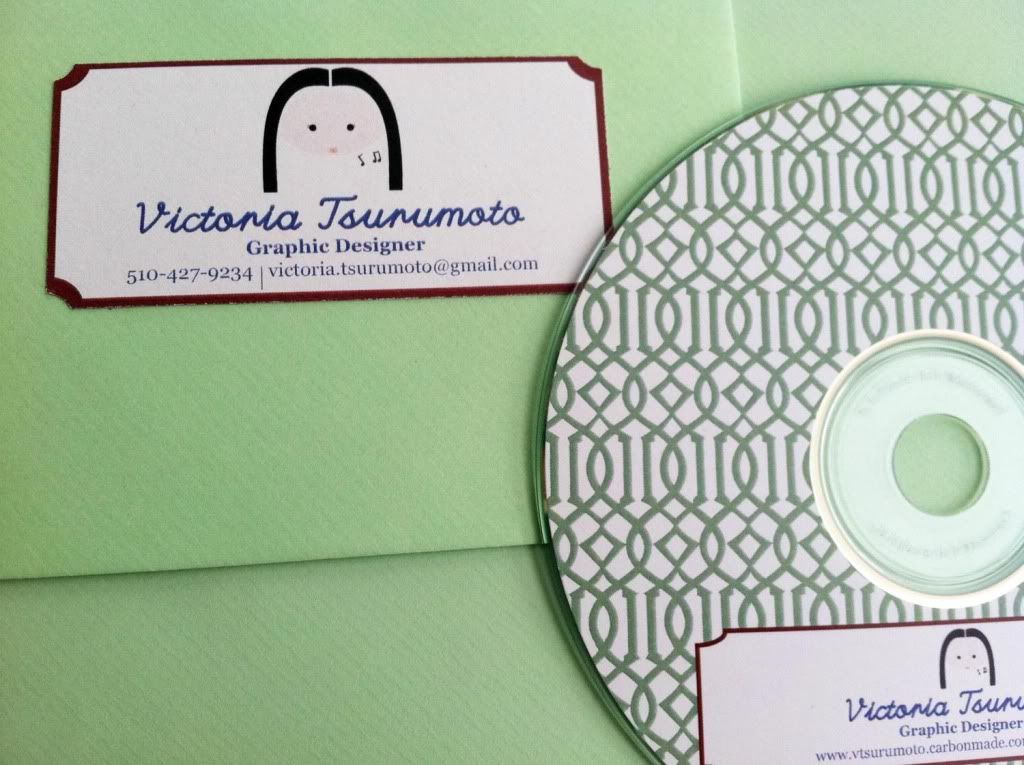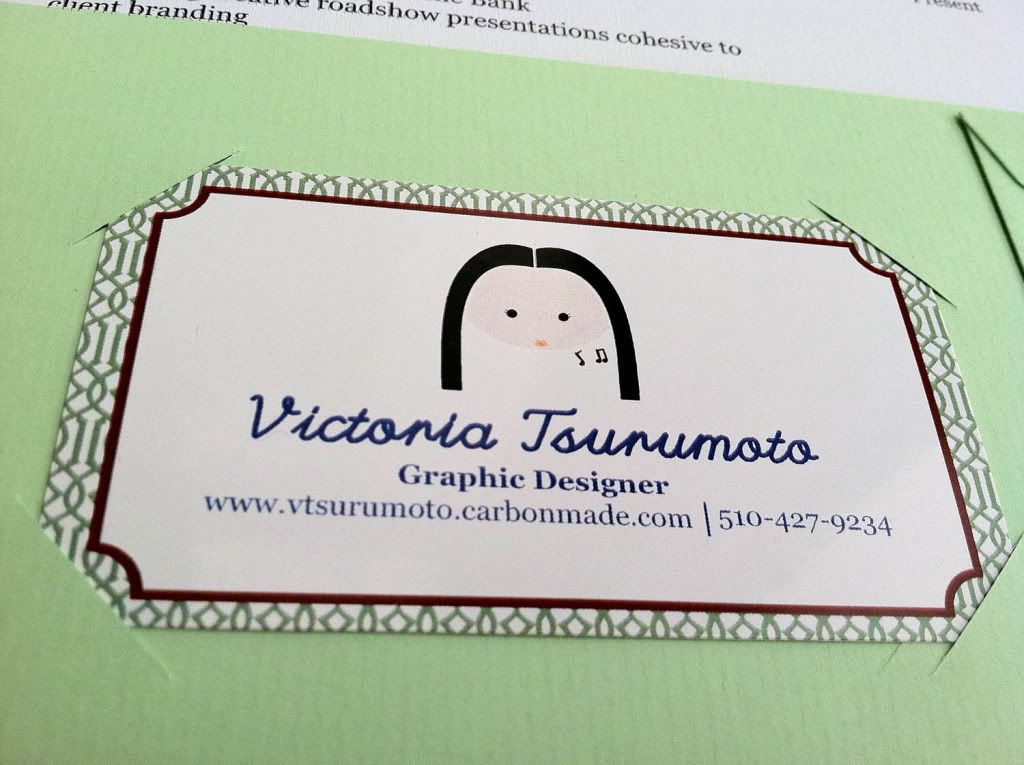 This is my online portfolio!